Ah shit, here we go again…
After a summer where the football never really ended, but the world's chances of a prosperous future took a severe nosedive; where puce-faced men vented their spleens at the arrogance of the US Women's national team and, with no hint of irony, talked up their chances of giving Serena Williams a decent game on Centre Court; where football clubs in the north-west have been mismanaged to the brink of extinction while a section of Manchester United supporters took to social media to cry about the fashion choices of their young talents; where a boy in a bucket hat and a Paris Saint Germain shirt, and the term 'super over' did more to unite the nation than the latest clown car to park up at Number 10; where Stormzy upset everyone to the right of Mussolini, and Zinedine Zidane went all Franco on Gareth Bale, it is a blessed relief to have the Premier League back. Well, for most fans anyway.
Once again we've fumbled around in the dark to assess all twenty top-flight sides, attempting to put a pin in the potential champions (easy), work out which three sides will be falling through the trap door (slightly more difficult), and identify the clubs that can remain competent enough for long enough to secure a place in the top four (impossible). This year we've been joined by a selection of supporters to provide their two pennies worth, adding at least a modicum of expert opinion to the usual editorial froth.
Behold, the Premier League 2019/20 Season Preview…
Arsenal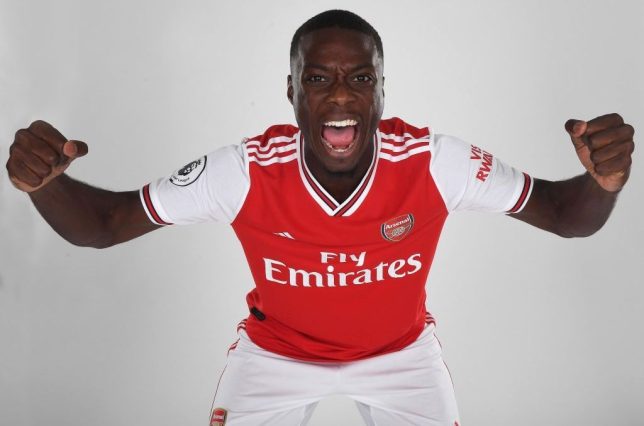 Ladies and Gentlemen of the Arsenal Transfer Committee 2019: Sell Mustafi. If I could offer you one tip for the season, selling Mustafi would be it. The long term benefits of selling Mustafi have been proven by football experts, while my advice has no basis more reliable than having watched him try and defend for the past three years. Christ, if Baz Luhrmann can't eradicate skin cancer what chance have we got in getting Arsenal's calamitous German off the wage bill?
It's been a strange old summer at Ashburton Grove. First of all, they only had £40m to spend and they absolutely needed a new first team centre-back. So obviously they went out and spent £27m on William Saliba, and immediately loaned him back to Saint-Etienne. But then what's this? Someone's shoved their hand down the back of the sofa in the George Graham suite and discovered brown paper bag after brown paper bag of crisp fifty pound notes! Well that can definitely go towards injecting some pace and solidity into the backli…oh, right you've gone and spent £6m on a teenage striker from the Brazilian lower leagues. No, that's cool. Look, in the meantime can you at least find a permanent replacement for Aaron Ramsey? Dani Ceballos? Don't mind it mate. On loan for the season? Well I suppose it's better than nothing. He said what about Catalans? Okay, but look, if you're going to insist on playing Mustafi next season, you're going to need to guarantee at least three goals a game. How do you intend on doing that?
Oh, so it turns out that £40m budget was a load of horseshit. Yep, the £72m capture of Nicolas Pepe, one of the Europe's most exciting talents, has certainly glossed over the Laurent Koscielny debacle, and makes Arsenal's frontline look a devastating proposition. The Ivorian forward was involved in 33 goals for Lille last season, and in a 3-4-3 will complement Alexandre Lacazette and last season's Golden Boot co-winner Pierre-Emerick Aubameyang superbly. With Ceballos driving forwards from midfield, there's enough to make even the meanest of Premier League defences squirm when they visit the Emirates.
But trust us on Mustafi.
Prediction: 4th
After a debut season that would have seen effigies of Wenger hanging from Piebury Corner in years gone by, Unai Emery finds himself under a little bit of pressure. The no-show in Baku was the worst possible way to end a campaign in which Arsenal could only impress in fits and starts, and travel sickness continues to pervade a squad that lost three of their last five on the road. If the Spaniard's new look front three can hit the ground running, they may just steal a march on their competitors for fourth. That defence, though…
Fan's View: Kevin Whitcher (The Gooner fanzine)
"Arsenal fans have less excitement about the forthcoming season than they did 12 months ago, when everything felt new and fresh. There remain uncertainties about the defence which makes fans wonder how the club can improve on last season's 5th place finish. It seems the solution is simply to score more goals – hence the signing of Nicholas Pepe to help fashion more chances. So, potentially, a season of high scoring Arsenal games, with both teams to score and plus 2.5 goals looking safe bets! As Fat Les' 1998 World Cup song goes, the tactic would appear to be 'We're gonna score one more than you!'"
Aston Villa
If you thought you'd had it tough in 2016, spare a thought for dish-faced porcinphile David Cameron, who not only lit the match that started the absolute binfire of the last three years in the United Kingdom, but also saw his beloved West Ham United Aston Villa relegated from the top flight for the first time in almost thirty years. Dave was undoubtedly hoping that the football team he pretends to support in a bid to curry favour with the plebeians would bounce straight back like the pound never will thanks to his irresponsible grasp for power, but much like the publicly-educated pariah, the second-city's most successful club have been subject to a stint in the wilderness. It was only a matter of time before one of them returned and, thankfully, it's the club clad in claret and blue rather than the latex-skinned shed-wanker that has been making headlines this summer.
A sluggish start under Steve Bruce last season had the Villa Park faithful peering into the abyss, and though it took successor Dean Smith a few months to adjust to the car-crash of a squad he'd inherited, an incredible run of ten wins on the bounce in Spring saw Villa leap from mid-table into the playoff spots, with that momentum enough to see off West Brom and Frank Lampard's Derby and secure promotion at the third time of asking.
Despite reclaiming their Premier League status, a drastic overhaul of Smith's squad was required, and billionaire owners NSWE haven't held back. With a transfer spend of £146.5m and counting, newly-promoted Aston Villa account for around 17% of the Premier League's total summer outlay, with thirteen new faces arriving at Trinity Road. Among those deals, the £8m acquisition of Burnley's Tom Heaton stands out as a fantastic bit of business, while the Young English Player Premium slightly colours the arrivals of three promising defensive reinforcements in Matt Targett, Ezri Konsa and Tyrone Mings, the latter of which earned cult status with some outstanding performances in Villa's run to playoff glory. At £22m, Brazilian striker Wesley Moraes represents a gamble, but if the technically-gifted powerhouse hits the heights of Villa's last striking acquisition from Belgium, then he may quickly become the new hero of the Holte End.
Prediction: 14th
Suggestions that Dean Smith's side are about to 'Do A Fulham' - which for the uninitiated means spunking £100m up the wall on half a new squad of players that lack cohesion and ultimately get relegated thanks to a laughably bad defensive record - look wide of the mark. Firstly, Tom Heaton's hands don't resemble paper crisp packets, plus Villa have actually gone to the trouble of signing some defenders. Similarly, a few eye-catching signings do not a successful campaign make, but of the three teams that have arrived from the Championship, it's the former Barclays stalwarts that look best-equipped to stick it out.
Fan's View: Ryan Pitcher (Heart of the Holte)
"From the brink of administration just over a year ago to now being one of the biggest spenders in European football this summer is quite remarkable.
Our transfer business has been first rate; strengthening all over the park. In Dean Smith we've 'one of our own' as manager and he'll be looking to smother our opponents with a possession based expansive brand of football. Tom Heaton between the sticks will easily add an extra 8-10 points onto our tally. In front of him, Tyrone Mings will show everyone just why us Villa fans rate him so much (easily the best I've seen at Villa since Martin Laursen). Whilst up top Wesley Moraes will be leading line.
There's an air of optimism around B6 right now - from the top down - and it wouldn't surprise me if we were to finish in the top 12 this term. "
Bournemouth
There's been a running joke on the Dorset coast ever since their blue-eyed boy took the reigns in 2008, where every day a member of staff, player or supporter will use a play on the manager's name in order to uncover the secrets behind his success. "Eddie," they'll begin, "HOWE did you manage to keep us in League Two, despite taking over when we were seventeen points from safety?" As you can imagine, its started to wear thin over the years, but after the Cherries' summer outgoings it falls to us to ask "Howe the hell has he recouped £36.5m for Tyrone Mings and Lys Mousset?!" The Lord of Dean Court works in mysterious ways.
Dig a little deeper into the business model at Bournemouth and it starts to make sense. Last season we looked at how the Vitality Stadium had become something of a finishing school for young British talent, and thanks to some bold moves in the transfer market, the Cherries are becoming one of the most self-sustainable sides in the league. Though they mightn't shy away from the occasional splurge - eyebrows were raised when Nathan Ake arrived for £20m - the potential growth of every signing is meticulously mapped out. Already Ake is being spoken of as a potential £75m signing, while Ryan Fraser, David Brooks and Callum Wilson's values have all rocketed in the last twelve months.
With all that in mind, it shouldn't be surprising to see more young players arriving for decent money this summer. Bristol City's Lloyd Kelly and Luton Town's Jack Stacey are signings in the mould of the January move for Chris Mepham - more raw material for Howe to work his magic on - whilst simultaneously evolving that fabled backline that has served the club so well since the days of Stevenage away. The arrival of Danish midfielder Philip Billing from Paddy Power's Huddersfield Town is one that should raise the pulses of supporters, however. Rangy, physically dominating, but still raw, he's certainly an upgrade on Dan Gosling, and could develop a destructive partnership alongside yellow card magnet Jefferson Lerma.
Prediction: 13th
New blood aside, Howe's best bits of business this summer have been holding onto his star players. In September and October, before their now trademark Winter collapse, the form of Fraser, Brooks, Wilson and Josh King was breathtaking, as any Watford or Fulham fan will tell you. With Arsenal, Chelsea and Manchester United having all sniffed around the Cherries' prized possessions, its a testament to the manager's standing that none have agitated for a move to a bigger club. Whether Bournemouth can translate their success in the transfer market onto the pitch remains to be seen, but the chances of them slipping into a relegation scrap look slim.

Fan's View: Peter Bell (Cherry Chimes)
"My expectations for the season ahead are perhaps a little more subdued than I was hoping for. The club has retained all of its big-name players but there is an injury cloud hanging over the squad with many senior squad members coming back from injury. Of our new signings, Lloyd Kelly was looking a great acquisition, so it is painful that he'll miss some early games. Philip Billing is going to add some running power and height to midfield, but I don't see Jack Stacey, who was signed from Luton, being better than what we have at the club at right-back.
Where AFC Bournemouth will finish mainly depends on how well the defence holds up. If we can improve in that area then a finish of 12th or better is possible. Anymore injuries though and it could be a very difficult season."
Brighton and Hove Albion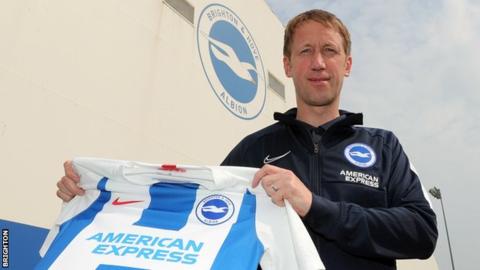 Inside the manager's office at Brighton's state-of-the-art training complex, pots of salt and pepper have been replaced by the, er, sultry pep of Potter. Graham Potter, Licence to Fulfil (his enormous potential). Having trodden the well-worn path from budding lower-league full-back to Sweden's most intriguing import, Potter arrived as Swansea City's saviour last season, steadying the ship at the Liberty Stadium on a shoestring budget, and bringing the likes of Dan James and Joe Roden to prominence in the process. Having watched noted nice guy and fan favourite Chris Hughton almost steer his multi-billion pound project towards relegation, Tony Bloom decided a change was necessary roughly three minutes after the full-time whistle on the final day of last season, with Potter installed just eight days after Manchester City had lifted the Premier League title at the AMEX.
The new manager's first big task is to address a chronic lack of goals at a club that has wasted roughly £35m on forwards in the past eighteen months, with messrs Locadia, Andone and Jahanbakhsh registering just seven league strikes between them. In the meantime Glenn Murray, who becomes the squad's oldest player after the summer retirement of Bruno, remains an over-relied on source of goals. With fifteen last season, the former Crystal Palace and Bournemouth man accounted for 43% of the Seagulls tally. After investing heavily in the hope that Leandro Trossard, who registered fourteen goals and six assists for Genk last season, can provide the bullets to get his frontline firing, Bloom sanctioned a late move for Neal Maupay to provide another attacking option for his new manager. A £20m fee may look expensive for a player lacking top flight pedigree, but with 28 goals in the Championship for Brentford last season, and only just on the cusp of his 23rd birthday, the Frenchman may prove a wise investment over the next few years.
Alongside the signing of highly-rated Matt Clarke from Portsmouth, Brighton's other major bit of business has been the arrival of Adam Webster from Bristol City for a jaw-dropping £20m. Signed in anticipation of Lewis Dunk's departure, Webster has big shoes to fill in the heart of Brighton's defence. One of the outstanding performers in a poor team last term, Dunk's partnership with Shane Duffy brought a combined 85 blocks and 288 headed clearances - both league highs for a defensive duo.
Prediction: 18th
Should the acquisitions of Webster, Maupay and Trossard not pay off, Brighton are staring down the barrel of a season without goals or defensive solidity. Though Potter has shown his talent in flashes - the remarkable rise of Östersunds could hardly be attributed to beginner's luck - he remains an unknown quantity in Europe's elite leagues. It was clear that Hughton's tenure had run its course on the south coast, and Bloom can only be commended for his progressive choice of replacement, but there's so far little to suggest the slide back down to Championship can be arrested.
Fan's View: David Hartrick (Ockley Books)
"How do you replace The Man? Chris Hughton's Brighton race had been run but he remains the single most successful manager in our history. Graham Potter has a lot to live up to.
As fans we all loved Hughton but yearned for the one thing that he'd struggled to provide - excitement. We're realistic, we know we're relegation favourites again, but what we really want is to enjoy a clutch of home games and watch attacking players try things. We've been so well drilled for four years now that it felt last season like we'd forgotten to do anything beyond that. We've not gone silly in the transfer market because we've not been getting the best out of those we signed last year. A striker should arrive shortly which we need desperately, but this season is very much about getting more from what we have rather than going mad with new players.
So what will happen? No idea, and that's okay because it's, well, it's interesting and that's enough at the moment. Yes Hughton would have kept us up when we may well go down, but right now it just feels intriguing again and for the moment that will do."
Burnley
In a bid to distance their client from the so-called 'dinosaurs' of English football management, Sean Dyche's media team have been slowly working backwards through the dictionary and generating news stories to give the gravelly-voiced cueball the facade of a well-rounded modern man interested in more than pints of mild and cock fighting. There was plenty of mileage in last year's shock revelation that Dyche used to eat worms at training to impress his team-mates, but this summer a new angle was needed. Having flicked back a few pages and landed on 'warmonger', Dyche's PR bods set up a cuddly meeting with Clarets superfan and supporter of the Iraq invasion Alistair Campbell to discuss the merits of former Prime Minister Margaret Thatcher. Politics is cool now, right kids?
Away from the charm offensive, it seems that Kettering's third most famous export has finally run out of transfer targets that fit the Burnley mould, and has now resorted to just re-signing former Turf Moor employees, as local boy Jay Rodriguez makes his long-awaited return to Lancashire. With Peter Crouch having retired, a complicated contractual agreement with former fellow Premier League shithouses Stoke City has seen £3.5m shoved their way to secure the services of full-back Erik Pieters, while the club have spent much of the summer trying to shift record signing Ben Gibson onto anyone that'll have him. After just one Premier League appearance under Dyche, the 5-1 horrorshow against Everton, he's currently listed on eBay with no reserve price and in 'barely used' condition. At the time of writing there have been no bids.
On the pitch, the Clarets will be hoping for a little less relegation and a little more action; the departure of Tom Heaton, whose return to the team coincided in a run to survival last term, will be a cause for concern, particularly as it leaves the squad with just three senior goalkeepers and Joe Hart. Once again the forward pairing of Scrappy-Doo and an Easter Island statue will be charged with scoring the goals to keep Burnley in the top flight, while Dwight McNeil will be hoping to continue his meteoric rise from obscurity to Manchester City's bench come February.
Prediction: 16th
We know how this one goes by now. Unfashionable Burnley scrap and stumble around for a few months, ensuring that by Christmas they're heavily tipped to go down. A miraculous New Year revival sees Ashley Barnes and Chris Wood terrorise defences up and down the league, and a surprise victory over Spurs in March drags them out of the bottom three. Rinse and repeat, UTC.
Fan's View: Matt Moss (The No Nay Never Podcast)
"I'm relatively optimistic about the new season and more so now that a bit of transfer business has been sorted. Last season's start was very disturbed by injuries and the Europa League campaign so it's been good for almost the whole squad to have a full pre-season since 1st July. Bringing back Jay Rodriguez has been the key bit of transfer business that most Clarets wanted sorting out and we have replaced Stephen Ward at (back-up) left back with Erik Pieters from our unofficial feeder club, Stoke!
After last season's relegation scrap I think the main aim this year will be to be comfortably clear after the first 10 games and then maintain that throughout the campaign. No-one is expecting a repeat of our charge to 4th place that we achieved in the first half of 17/18, but we also should be experienced enough now to win in different ways and pick up points home and away. Whilst we have strength in many areas, our key man has got to be Ashley Barnes. He's managed to outscore Marcus Rashford in the last two seasons and is a nightmare for centre backs. Despite being physical in his game he also has a high skill level and may well develop a dangerous partnership with Jay Rodriguez."
Chelsea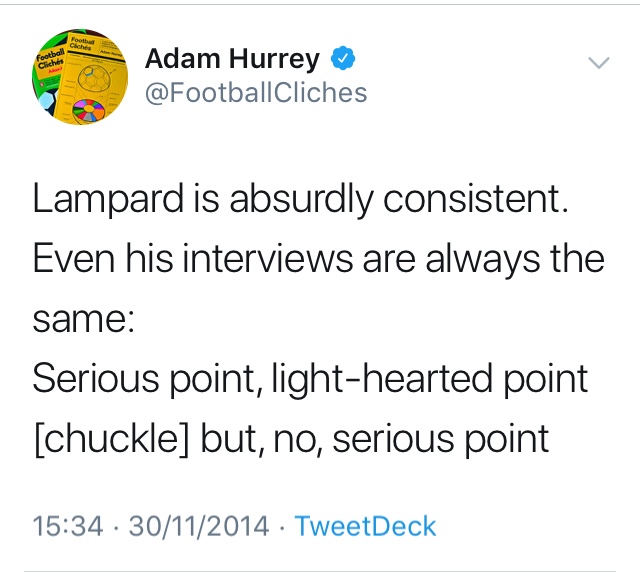 Remember when Jose Mourinho first arrived at Stamford Bridge, and the British press pack would fawn over him like lusty teenagers at an Audience with Donny Osmond, or some other, more contemporary pop star? Remember how goo-goo-eyed and drooly-mouthed the sycophantic hacks of Fleet Street would be as they hung onto every word that spun out of the "Special One's" mouth, laughing at his jokes, and becoming tumescent in the presence of his stylish good looks? Well imagine that, but with a bloody good old British manager in the hot-seat and a finely-tuned Joke-Laugh-NaaahButSeriously interview style, and you've just imagined the first few months at Frank Lampard's Chelsea.
Yep, Roman Abramovich has reached new heights in phoning-it-in as the owner of a football club, taking one look at Manchester United's decision to appoint a former player as manager, completely ignoring the potential pitfalls, signed it off and got straight back onto his superyacht. Will the media give him an easy ride? Oh, yes. Will the fans give him more time than the manager that won a trophy and finished top four last season? You bet. Is he one of the few candidates desperate enough for a big job that he'll take a potentially damaging transfer ban on the chin? Abso-blimmin-lutely. Get him signed up, and get me another Grey Goose.
Naaah, but seriously. Lamps (as literally every pundit will refer to him) enjoyed an impressive first year in management, outdoing Steve McClaren by getting Derby County to an actual playoff final thanks to some fantastic work in the loan market and his clear ability to work well with youngsters. With Chelsea harboring near to a thousand promising youth products, he'll need to utilise those skills to their maximum, with star man Eden Hazard now troubling the burger vans of Madrid. Mason Mount and Tammy Abraham, both long overdue a run in the Chelsea first team, have been regular fixtures in pre-season, while fans will hope Callum Hudson-Odoi can realise his potential as the heir to the departed Belgian's throne.
Prediction: 6th
There's rarely such a thing as a free-hit in football, but if Frank Lampard were to cherry-pick a time to continue his Chelsea legacy, then a season in which the club has lost its star player and is serving under a transfer ban, therefore dramatically reducing supporter expectations might have been top of the list. Lampard has shown his craft in working with a limited squad, and Chelsea have a raft of youngsters champing at the bit for their chance in the first team. There may be a few bumps in the road, but if the new manager can reach the other side of the transfer ban with his legacy intact, this could be the beginning of a prosperous relationship.
Fan's View: Matisse Hofer (The Chelsea Echo)
"With the season's opening game upon us, my expectations from Chelsea are far lower considering it's Frank Lampard's first season in charge, added to the departure of last season's main goal threat Eden Hazard. On the flip side, the recalled homegrown acquisitions in Reece James, Mason Mount & Tammy Abraham along with the signings Kovacic and Pulisic have given a more energetic depth to the squad.
Preseason has resulted in goal fests, along with a change of formation with and an emphasis on high intensity pressing. Competition for midfield is high and it will be by far our strongest department, with Ross Barkley showing form and Jorginho remaining essential for build up play. It could well be the lack of a world class striker and well-rounded center halves that see us struggle in certain parts of the season. Expecting a similar team to when Klopp first took charge at Liverpool. Goals, Goals and Goals…. At both ends. For that reason, my prediction? 6th."
Crystal Palace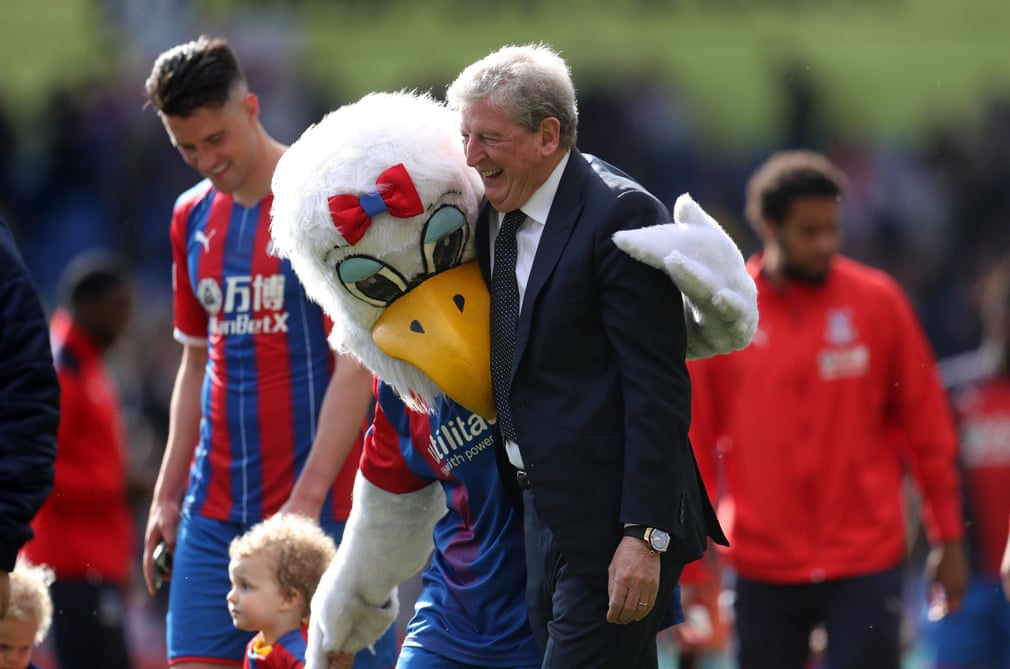 This summer has been one long anxiety dream for Crystal Palace fans. First of all, local boy and breakout star from last term Aaron Wan-Bissaka was snapped up by Manchester United, and then, horror of all horrors, Wilfried Zaha expressed his desire to have another go at making his mark with a top six team. Unfortunately for Wilf, and fortunately for Eagles fans, only Arsenal from English football's cash-rich cabal stepped forward, with a typically derisory bid, before Everton muscled their way in to wave a wad Simon Parish's way, but having seen the career trajectory of Yannik Bolasie, the Ivory Coast international perhaps thought better of it. At the time of writing, he's staying.
Which is just as well because, without him, Palace look a bit knackered. Zaha finished second top scorer with ten last season, behind Luka Milivojevic. Of the Serbian's twelve strikes, eleven (ELEVEN) were penalties, six of which were won by the winger. Add in a further five assists from open play, and Zaha was directly involved in 41% of the Eagles' goals last term. A hefty return that not even the £3m signing of Jordan Ayew could make up for. The main man is of course backed up by an able cast, with Andros Townsend improving year-on-year and snaffling up the Goal of the Season award thanks to his howitzer at the Etihad back in December. It's unlikely that either Joel Ward or Martin Kelly will be able to soften the blow of losing Wan-Bissaka, though the addition of Gary Cahill should at least bolster the centre of defence. Selhurst Park regulars will also be hope to see much more from Max Meyer this year, with the German featuring in fits and starts last time out.
As in previous years, the Premier League's Prime Pensioner Roy Hodgson will have to make do and mend with what he's got as Parish continues to run his ship tighter than a Tory in the Department for Work and Pensions. Finally getting a tune out of Christian Benteke would be as beneficial as it is unlikely, while Connor Whickham's status as backup striker gives you an idea of how unfit for purpose the tools at Roy's disposal are. Still, as they head into an unprecedented seventh season in the top flight, there's every chance that another battle for survival will be won in SE25.
Prediction: 15th
When you head into a new campaign preparing for a relegation scrap, the first thing to do is assess your potential rivals and work out if there are three worse off than yourselves. At the minute, we count five. The introduction of VAR is likely to see Milivojevic hit double figures before the clocks go back, while Zaha provides the x-factor that plenty of sides towards the bottom of the league are desperately missing. Should he leave Palace high and dry, it could be a long old slog.
Fan's View: Callum (Counter Football)
"After a very solid 12th place finish last season, the fans went into the summer full of hope of a push for the top half and maybe even Europe. A striker, a right back to replace Aaron Wan-Bissaka, and a backup winger is all we seemed to need to really be able to push forward as a club. However, at the time of writing, we've only brought in a third choice 'keeper and Jordan Ayew, who was on loan at the club last season. Add to this a dreadful preseason with only one win from seven games, including a 0-4 loss to Hertha Berlin and it becomes clear it's been a terrible summer for the Eagles.
However, with Wilf Zaha staying and the same solid centre back partnership, I see Palace finishing in a similar position to last season. Mid table, between 12th and 14th. Nothing massively impressive, but another solid season."
Everton
If you were a hairy-handed out-of-touch has-been that had been forced to scuttle off to another continent after being caught making misogynistic remarks on camera, whilst also philandering with your daughter's best friend while your wife lays in a hospital bed suffering from cancer, you might look at Everton's last two league finishes and boldly claim that "THEY SHOULD NEVER HAVE GOT RID OF BIG SAM". You'd be wrong of course, but why change the habit of a lifetime?
In Dick's defence, Everton have finished eighth for the last two seasons, both times a long way off hanging out the back of the top six. There has however been a marked difference in the way the Toffees have played since sexy estate agent Marco Silva took the reigns. Finishing his first season at Goodison with a positive goal difference was a good start, while they edged ever so slightly closer to breaking into the elite of the league. Consecutive home victories over Chelsea, Arsenal and Manchester United added some much needed gloss to a campaign that was often trying, but having finally lasted in a job for longer than six months, now is the time for Silva's managerial career in England to kick on.
Having thrown good money after bad on flighty playmakers for the past few transfer windows, Farhad Moshiri will be hoping that Moise Kean will finally be the answer to the question 'Are Everton ever going to replace Romelu Lukaku?' At 19 years old, the bustling Italian forward still has plenty of learning to do, but six goals in five Serie A starts for Juventus suggests a player whose stock is seriously on the rise. The permanent signing of Andre Gomes, who impressed while on loan from Barcelona last year, will please supporters, while Fabian Delph has continued his trip down the Gareth Barry Highway to provide stability in midfield significantly weakened by the departure of Idrissa Gueye. Big question marks remain at the centre of defence, with Kurt Zouma returning to Chelsea and Yerry Mina facing a potential ban for breaching betting regulations, it may fall to youngster Mason Holgate to partner Michael Keane should Silva not bring in reinforcements before the transfer deadline.
Prediction: 9th
The top flight of English football has now been split into four mini-leagues, and few are becoming more competitive than the clutch of teams vying to be the best of the rest. Everton have a strong case to secure seventh or even better this season, but that backline is a concern, particularly given Silva's reputation for overlooking defensive solidity. Undoubtedly they'll be a joy to watch going forwards, but their hopes of cracking the top six may be scuppered by their goals against column.
Fan's View: Trevor McKinlay
"It's been another excellent transfer window for Everton under Silva and Brands. In Moise Kean we may finally have found a replacement for Lukaku, while the permanent signings of Gomes, Gbamin and Delph have refreshed the midfield. There's optimism that we can mount a sustained challenge for the top six, although the loss of Kurt Zouma and the ageing Seamus Coleman may still hold us back defensively. If that elusive centre back and a goalscoring winger in the Zaha mould can be found before the deadline Everton will be in really strong shape. Prediction: 6th"
Leicester City
It's been three years since a Leicester City manager was able to head into a new campaign without the shadow of a scythe labelled 'The Sack' hanging over their necks. Ironically, the formerly untouchable Claudio Ranieri wouldn't see out his lap of honour at the King Power, as the Foxes' title defence lurched towards a potentially ignominious relegation. This time though, everyone's best friendy Brendy is likely to be given a whole thirty-eight games to prove his worth to Leicester's benevolent owners, having breathed new life into the city since his arrival in February, just like Glasgow Rangers fans promised he would.
Five wins from the final ten games of last season is a decent platform to build on, and with visible cracks showing in the top six, there might never be a better time to challenge the elite of English football. Though they may have plenty of challengers, namely Wolves, Everton and West Ham, the Foxes currently look the best equipped to take advantage of the disarray at Manchester United, Chelsea and Arsenal. Jamie Vardy, now 32, still shows no signs of slowing up, and though Harry Maguire has taken the considerable crown of largest head from Phil Jones at Old Trafford, the ball-playing centre-back is far from irreplaceable.
The two high-ticket arrivals of Ayoze Perez and Youri Tielemans look like excellent business at a combined £70m. The young Belgian playmaker was a key cog in Rodgers' early success at Leicester with three goals and four assists from thirteen games, while Perez arrives as a direct replacement for the departing Shinji Okazaki, only with fresher legs and a keener eye for goal. Top scorer in a Newcastle side that has struggled for goals in the past two seasons, the Spaniard offers the same work rate as his predecessor, but is far less workmanlike. Should he strike up a decent partnership with Vardy, £30m will look a snip.
Prediction: 5th
A safe pair of hands in goal, exciting full-backs, plenty of creativity in midfield and one of the Premier League's great modern day finishers, all working under a manager that loves to play expansive, attacking football, Leicester City should be a feast for the eyes. Though they might not possess the strength in depth to seriously challenge for a Champions League spot, there's plenty of evidence they can displace one or two of the top flight's establishment.
Liverpool
How do you improve on near-perfection? Liverpool's 97 point haul last time out would have seen them lift their first Premier League title in all but two of twenty-six seasons - they just so happen to be the last two. They lost just one game, a feat matched only by Chelsea in 2005, and bettered only by Arsenal in 2004. Their concession of just 22 goals puts them joint third in the meanest defence stakes since 1992, and for the second year running Mohamed Salah secured (at least a portion of) the Golden Boot. Oh, they also lifted their sixth European Cup. And yet there was a sense of anti-climax in the celebrations post-Madrid. Whether it was because the turgid final against Tottenham lacked the drama of Istanbul, or there was still a hangover from breaking the club record for most points in a league campaign and having nothing to show for it, the faces of Liverpool's staff, players and fans during the victory parade bore more than a passing resemblance to a gameshow contestant who's gambled their £50,000 prize money and won a Ford Anglia instead.
Usually a team that has fallen just short of winning the league will make a statement in the transfer market the following summer. Newcastle's £15m purchase of Alan Shearer in 1996 masked the pain of the previous season's collapse, while the arrivals of Jaap Stam and Dwight Yorke were the catalyst for Manchester United to wrest the Premier League trophy back from the hands of Arsenal, adding the FA Cup and Champions League to-boot. But, beyond a little squad depth, it's difficult to pinpoint where Liverpool's weaknesses lay. Their back five and front three are among the best in the world, and the return of Alex Oxlade-Chamberlain will provide competition to a midfield including the reliable Jordan Henderson and James Milner, the ever-improving Gini Wijnaldum and Fabinho, and a player in Naby Keita who is still to hit the ceiling of his capabilities.
Instead, Jurgen Klopp has used the summer to trim the fat from his squad, with Alberto Moreno and Daniel Sturridge both leaving on frees and Danny Ings making a permanent move to Southampton. On the incoming front, Dutch teenager Sepp van den Berg arrives from PEC Zwolle having impressed with the Netherlands under-19s, while Harvey Elliott, who became the Premier League's youngest ever player with Fulham in May, links up with his boyhood club. The question now is whether 2018/19's exploits can be matched or bettered - another 97 point haul would be remarkable.
Prediction: 2nd
Even if, and it's an if the size of the s*n, Liverpool are able to replicate their form from last season - and that requires not dropping a single point to a side in the bottom half - they're still likely going to have to take at least three points from Manchester City if they're to overhaul the Champions. Having bested them three times in their last six meetings, it's certainly not an impossible task, but relying on City to have the similar kind of slump that allowed Liverpool to take top spot last Christmas is another brick that must fall into place. Despite being the best side in Europe, the odds are still stacked against the Reds.
Fan's View: Laurie Yarde (Anfield Edition)
"The positive feeling around the club definitely hasn't gone away following our European triumph, but to see us fail to invest more this summer has been somewhat underwhelming. Adrian is a solid backup keeper, while Sepp van den Berg and Harvey Elliott can be stars for the future, but having lost the likes of Sturridge and Moreno, it could be argued that our depth is even weaker than it was last season. While you could make a case that with how well we did last campaign excessive spending was unneeded, it would have been good to see us kick on. A long-term injury to one of the front-three would be a disaster with a noticeable drop off in quality. With the success we've had already, you feel compelled to trust Klopp but a fresh face or two should have been added.
I'd love to say we'd go one step further and finally win the Premier League this season but honestly, I don't see it happening. If anyone can do it, Jurgen's "mentality giants" are sure to run them the closest, but I think another 2nd place finish has to be most likely."
Manchester City
To paraphrase Sir Alex Ferguson, "the only thing more difficult than winning the Premier League is winning it again the following year". Well, not for the first time since the Abu Dhabi Group rolled into town, Fergie has been made to look a right mug by that lot down the road. Perhaps not as dominant or all-conquering as the Centurions, Manchester City's first title retention was delivered with the edge of ruthlessness on which dynasties are made. During a run-in that saw them win fourteen games straight, there was rarely a moment in which a support so hardwired to expect their team to fail suffered the merest hint of anxiety. The visit of Brendan Rodgers' Leicester was the closest City came to dropping the ball, and just as a frustrating goalless draw appeared on the horizon, Vincent Kompany rifled an effort top-bins from thirty yards. The last meaningful act of a glittering career at Eastlands was to effectively secure a fourth Premier League title.
But that was the past, and by now its clear Manchester City must continue to move forward with purpose. For all their reputation as a club that spends money like its going out of fashion [spoiler: it is], the last three transfer windows have seen them add just three players to the first team. Riyad Mahrez arrived last summer to provide squad depth, while this year the one slight weakness in Pep Guardiola's squad has been addressed with the £62.6m signing of Atletico Madrid's Rodri. The 23 year old arrives as the natural successor to Fernandinho who, at 34, is beginning to run out of steam in City's engine room, and whose absence last season coincided with defeats to Crystal Palace and Leicester City. An elegant destroyer in the mould of his Brazilian counterpart, Rodri accounted for the most tackles in Atleti's team last season, averaging one more per game than his new teammate. Physically more imposing, and able to turnover possession and counter attack, the young Spaniard will offer a new dimension to Guardiola's side. The late addition of Joao Cancelo from Juventus also provides much needed competition for Kyle Walker at right-back.
Arguably the only question marks that remain are at centre-forward, with Sergio Aguero still among the deadliest strikers in the league but surely on the brink of decline, this must be the year that Gabriel Jesus steps up to the plate. Seven Premier League goals last term is a disappointing return for a player that lit up the league when he first arrived in 2017, but injuries permitting it's likely he'll be given more time to prove himself this year.
Prediction: 1st
Bring out your dead, the end is nigh, we may as well all pack up and go home because the Premier League has been completed. Right now, Manchester City look simply unstoppable. They've dropped sixteen points in the last two seasons for crying out loud. The only things likely to stop them securing a third title on the bounce are a) they're distracted by their desperate pursuit for Champions League glory, b) the squad suffer malnutrition thanks to a No Deal Brexit and, for some reason, one of their rivals had the foresight to stock up on pasta and energy gels, or c) Pep finally gets lost forever in that cardigan. Lets face it, at least two of those outcomes are unlikely at best - insert your own 'Out of Europe by November' gag here.
Fan's View: Ray (Bolt From The Blue)
"Our summer has gone almost as expected. We've got the defensive midfielder we needed and a left-back that we wanted as cover. Looks like we're also getting an exciting right-back to push Kyle Walker to greater heights (or else take his place!). Kevin de Bruyne is back, Benjamin Mendy is almost fit so we're almost in a great place. Losing Vincent Kompany to Anderlecht was a body blow and knowing that this will be David Silva's last season at City will bring plenty of tears to many eyes.
I'm expecting more of the same this season. We've won 5 out of the last 6 domestic trophies (and that's excluding the Community Shield!). I'd still prefer to win the Premier League over the Champions League and I'd bite your hand off for the title right now."
Manchester United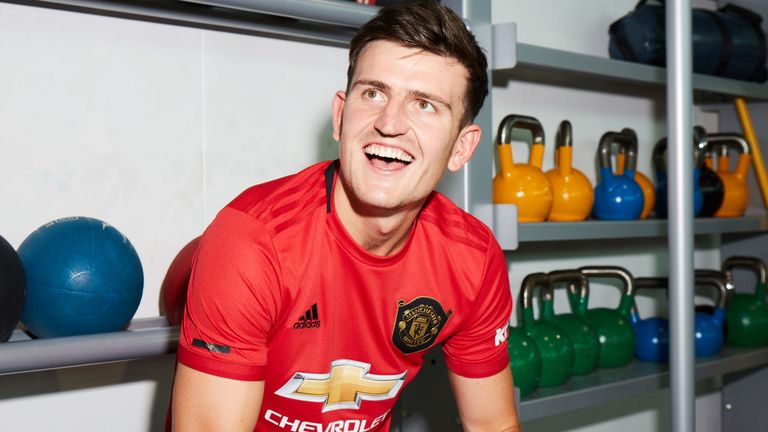 There's an inextricable link between Manchester United and seminal rock band The Stone Roses. Members Ian Brown, John Squires and Mani are all avid United supporters. This is The One is often played in the tunnel at Old Trafford before home games, and last season supporters serenaded Ole Gunnar Solskjaer to the tune of Waterfall. This year that link may be strengthened even further, as Solskjaer's side look to play out the footballing equivalent of The Stone Roses' legendary meltdown at Reading Festival in 1996.
Things had been going so well for the former United supersub. Brought in to reignite a dressing room that had forgotten how to smile under Setubal's answer to Alan Partridge, Solskjaer's record-breaking spell as caretaker suggested that Ed Woodward had somehow done something right for once. Six wins on the bounce and an unbeaten run of twelve games lifted the Reds from the outskirts of the top six to genuine contenders for a Champions League place, before the Norwegian was offered the role full time and everything went south. Soon just repeating the line "We Are Man United" stopped being an effective team talk, and misty-eyed references to his Champions League winning goal began to grate with the previously pally media. By the end of the season, Solskjaer had led his side to their worst run in 57 years.
Ever the example of efficiency, Woodward moved quickly to halt the slide by dithering for two months over the £85m transfer of Harry Maguire, eventually adding some considerable sturdiness to a defence better known for its pratfalls than its shutouts in recent years. All the while, Paul Pogba has been making kissy faces at Real Madrid, while Romelu Lukaku has stopped off in Anderlecht for a spot of light training on his way to signing for Juventus. The arrivals of Aaron Wan Bissaka and Daniel James are at the very least a good bit of PR, but its difficult to make a case for United heading into the season in a stronger position than this time last year. If Solskjaer is to rediscover that winning formula from the bleak midwinter, now would be the time to do it.
Prediction: 8th
The Old Trafford faithful might have thought the Good Times were back once they'd said Bye Bye Badman to their former manager, but after turning Solskjaer into the Boy on the Pedestal, they've sunk like the proverbial Elephant Stone. Some pundits have labelled the fee for Maguire Fools Gold, and although maintaining a place in the top six isn't The Hardest Thing in The World, if ever there was going to be a season that saw the Reds slide down the table, This is The One.
Fan's View: Jordan Hackett (Red Reveal)
"There are mixed feelings surrounding the club's business this summer, whilst we are extremely excited by the three signings we have made, we needed more and we haven't managed to get rid of anyone either. Ole isn't going to complain and he will do everything he can to get the best out of this team, whom we're being told are fitter than they've ever been, so things are looking up.
There is genuine anticipation and excitement to see what the youngsters can do, especially with Mason Greenwood set to be given ample opportunity to announce himself on the big stage.
Realistically, I think we can only expect to take that 4th spot. City, Liverpool and Spurs are all better than us at this moment. I think we'll be in a two horse race for fourth place with Arsenal. It is vital that we win that race and regain our place in Europe's elite competition. Hopefully, we can go on a cup run or two and bring a new shine to the trophy cabinet with some silverware."
Newcastle United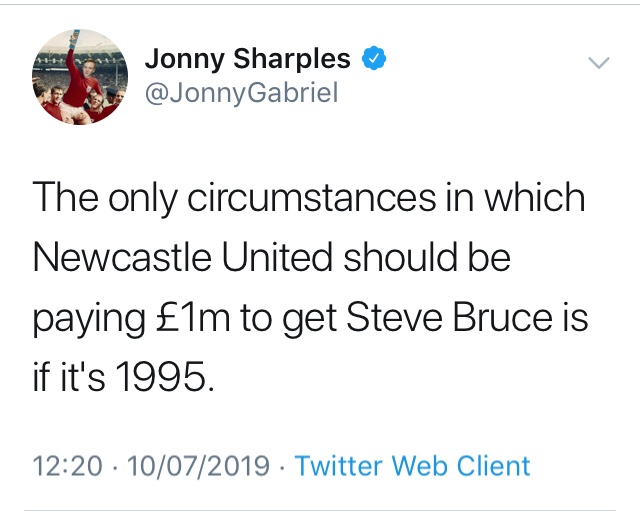 Who'd be a Newcastle United fan? On the 12th of May, a beautiful sunny day in West London, thousands of well-oiled Geordies departed Craven Cottage having witnessed a counter-attacking masterclass secure another fantastic final day victory, and hopes of Rafa Benitez continuing his adventure in the North East remained high. A week later, The Sun reported that a deal had been struck between a member of the Emirati Royal Family and Mike Ashley for a £350m takeover of the club. Oil money was on its way to Tyneside, the Toon were among the favourites to sign Kylian Mbappe, and finally, after twelve tortuous years under the boot of Sports Direct, Newcastle United might just be about to realise that long untapped potential.
Then reality bit once again.
Within six weeks, Benitez was gone. The hopes of signing last season's Player of the Year Salomon Rondon shrank to nothing, and top scorer Ayoze Perez departed for Leicester City. Weeks wore on without a manager. In the first game of pre-season, Wolves trounced the Magpies 4-0, before Steve Bruce - who Ashley sanctioned Four Million Pounds to appoint - rode into town. Though some serious spending in the transfer market has followed, with £60m splashed out on club record signing Joelinton and Nice's Allain Saint-Maximin, there are alarming weaknesses in the squad. Dwight Gayle is the only other senior striker; the club are down to just two adequate goalkeeping; and at sixth choice central midfielder, Jack Colback is dangerously close to being in contention for the first team.
There's undoubtedly business to be done before the window closes - right back and a striker are the bare minimum requirements heading into Sunday's opening game - but from Friday its down to Steve Bruce to make the most of the squad at his disposal. Having replaced a master tactician with a coach that 'doesn't really do tactics', that pragmatism that has provided the foundation of two mid-table finishes may soon become a thing of the past. For those fans calling for the return of The Entertainers: be careful what you wish for.
Prediction: 19th
A tired looking English coach with the best days of his career behind him? Check. A mercurial French winger with a history of going missing in matches? Check. All goalscoring hopes pinned on an expensive young striker? Check. Rolando Aarons at wing-back? Check. It's all looking very Steve McClaren Part Two on Tyneside. Ahead of the 2015/16 season, there was quiet optimism at St James Park, thanks largely to the prompt sacking of John Carver following his horrendous stint in charge. This time though, the atmosphere is toxic from the off, and should Bruce not get off to a flyer there'll be no Spanish saviour waiting at the other end to give the city a lift. All signs point to an abject season.

Fan's View: Harry Savill (The Spectator's View)
"The task of predicting Newcastle United's fortunes for an upcoming season has always been a tough ask - just when our squad has looked most complete and ripe with talent, we've been at our most vulnerable (see the relegation campaign of 15/16). Under Rafa, when the squad was struck by crippling under-investment, we thrived. Who knows what to expect under Bruce…
Some shrewd acquisitions in Joelinton and Saint-Maximin are just about enough to sustain my interest in the club this season, but I worry that under the stewardship of a manager who famously doesn't believe in tactics, our defence could be leakier than a paper dinghy. While I think we're just about strong enough to avoid relegation, we should expect no higher than a 14th placed finish. Until Ashley's gone, there's no hope of any better."
Norwich City
Ah look, Norwich City are back. The lovely, cuddly Canaries. It's impossible to hate Norwich City, unless you're an Ipswich Town fan of course, but let's be honest they've got more than enough on their plate at the minute. Everyone's got their favourite memory of Norwich City; Jeremy Goss in Munich, a pissed-up Delia Smith on the pitch at half-time, Grant Holt's #lovedmytime. Totally inoffensive and likely to stick around for a season, take a coupe of wallopings, somehow concede a Luis Suarez wondergoal, and slip quietly back into the Championship where we can all forget about them for another five years.
But wait, what's this? Norwich City are actually quite good now? They've got one of those progressive German coaches who plays aesthetically pleasing football and develops young talent from obscure corners of Europe? Their team is packed with exciting attacking players including a couple of future England internationals and their run to the Championship title last season was filled with thrills, spills, and high-scoring thrillers? Are you sure?
Well yes, actually. Because a few months ago we charted Norwich's rise under Daniel Farke, and tipped them to spend wisely over the summer, adding quality to a squad that averaged two goals per game last season but conceded three or more goals at home on four occasions. In a bid to strengthen the Canaries' resolve, Farke has brought in Schalke goalkeeper Ralf Fahrmann on loan, while the bargain £750,000 capture of Sam Byram from West Ham provides options at full-back. Winger Patrick Roberts will be hoping to build on the good form he showed at Celtic a few seasons ago, while Rocky Bushiri and Rob Nizet arrive from Belgium as archetypal Farke signings - young, full of potential and ready for the step up to a big league. Josip Drmic, who England fans might remember missed the deciding penalty in the UEFA Nations League Third Place Playoff over the summer, echoes the signing of Teemu Pukki last year - tons of experience, but little evidence that he can regularly find the net in the top flight. The burden of goals may rest a little heavy on the shoulders of the Swiss international, but at least the club have learned their lesson from Ricky van Wolfswinkel.
Prediction: 17th
There'll be plenty tipping Norwich for relegation, but just like David Wagner before him, we've a sneaking suspicion that Daniel Farke is capable of wringing enough out of this group of players to secure safety by the skin of their teeth. Much will depend on how the likes of Emi Buendia and Marco Stiepermann cope with the step up, but if City's star players from their promotion campaign can adapt, there's every chance they'll spring a few surprises along the way.
Fan's View: Alex (Norwich City HQ)
"So we're entering the Premier League off the back of a near perfect season in the Championship. Had a rough start, losing 4 of our opening 6. We then went on to lose 2 of our remaining 40 games mainly thanks to our relentless attacking football or late game fitness and composure.
This summer we've not strengthened the squad at all. We are clearly set on trusting the players that got us here, and only signed squad depth players and youth players. If we are able to play the free flowing attacking football we played last season, we'll be fine. However, if we find it difficult to score goals, we will be weak at the back and struggle."
Sheffield United
Alongside the newfound tactic of convincing club legends to besmirch their playing legacy by becoming managers in treacherous circumstances at the top end of the English football pyramid, you'll find club's slightly lower down the league just doling out jobs to fans these days. Okay, that's not strictly true, but just as Dean Smith worked his way up to take charge at boyhood club Aston Villa, so too Chris Wilder has reached the promised land with the team he grew up supporting. Having begun his playing career at Bramall Lane, Wilder appeared on the managerial radar following impressive spells with Alfreton Town, Oxford United and Northampton Town, earning a promotion at all three clubs, before quickly adding two in three years with the Blades. Another coach with a reputation for making the most of limited resources, all but four of United's thirteen signings last season arrived on frees, with David McGoldrick striking up a surprisingly effective partnership with another boyhood Blade in Billy Sharp - whose record breaking achievements last season were the subject of a TLF long-read.
Expecting Wilder to keep Sheffield United in the top flight on a near non-existent budget would perhaps be a bridge too far, and chairman Kevin McCabe has loosened the pursestrings a little this summer to sanction three strikers for club-record signings in £8m Callum Robinson, £10m Lys Mousset, and £18m Oli McBurnie. While the acquisition of the French striker may have raised eyebrows given his lack of goals at Bournemouth, Scottish international McBurnie looks ripe for a breakthrough season in the top flight having finished among the Championship's top scorers with 22 goals in a struggling Swansea City side. There's intrigue too following the arrival of Ravel Morrison on a free. Often touted as one of Manchester United's most naturally gifted youth products, Morrison's lack of aptitude has seen him globetrot through the best years of his career. Perhaps a place under Wilder's wing can see him finally realise his potential.
The sentimental return of Phil Jagielka to Bramall Lane adds some Premier League knowhow to the joint best defence from last season's Championship, but there is more than a whiff of lower league in Wilder's squad. The likes of Dean Henderson, John Fleck and Oliver Norwood, who occupy that zone above the second division but haven't yet proved themselves in the top flight, will need to step up, while this might be Sharp's last big shot at the Premier League.
Prediction: 20th
I'd never say it to Chris Wilder's face you understand, but I'm not convinced the Blades have quite got what it takes to compete in the top flight at this present moment. Their season won't be a tale of embarrassing incompetence or weekly shellackings, but find me a team more likely to register thirty 1-1 draws in a season and I'll be surprised. Defensively sound but perhaps lacking in attack, United's downfall may well be decisiveness in front of goal.
Fan's View: Sam (Dem Blades Fanzine)
"In the Aardman classic, 'A Grand Day Out', an unhesitating northerner and his diffident side-kick travel towards the moon. By rights, Wallace and Gromit shouldn't have set foot on the lunar surface; against all odds, they did. More curious than fiction, Sheffield United were bottom of League One three years ago. Since then, an unhesitating Chris Wilder has assembled a team of detritus. Journeymen and freebies; that's what we were told.
But the Blades have rocketed through the leagues, and now, after a summer spree, the ship has been re-fuelled. Attackers Luke Freeman, Callum Robinson, Lys Mousset, and Oli McBurnie each broke the Blades' record transfer fee.Wilder has bolstered his striking options for a reason. In 2018/19, the team who scored the fewest goals finished bottom of the Premier League; the second-fewest goals finished second-bottom. That rule applies up all the way up to 14th placed Bournemouth!
I'll be optimistic so long as key stay fit. But lose John Egan, Jack O'Connell or Oliver Norwood and we're in for a close a shave. I predict a 15th place finish, knowing it will be a bumpy journey, but the Blades are here for more than a grand day out."
Southampton
For a team that hasn't troubled the lofty heights at the top of English football since the early 1980s, nor plumbed the depths of the Football League like their nearby neighbours Portsmouth, there are few sides in the top flight that do extremes quite like Southampton. When things are good, they're very good: offering both Mauricio Pochettino and Ronald Koeman the opportunity to flex their managerial muscles in England, establishing the club in the top eight of the Premier League; enhancing their reputation as the nation's number one talent factory; discovering gems from Europe's lesser leagues and making an enormous profit, much of the last decade has seen Saints reinvent themselves as the model of a healthy modern football club.
When it's bad? Oh it's terrible. Starting their first season in the third tier for fifty years on minus ten points; giving Alan Pardew a route back into football management; appointing Mark Hughes. Thankfully that last stain has been resigned to the dustbin of history, with Ralph Hasenhüttl's arrival in December bringing Saints back to the future. The Austrian kicked off his tenure on the South Coast losing just two from nine, injecting a fresh focus on attack into a side desperate for goals, whilst simultaneously tightening up a defence that had concede thirty in their opening sixteen games. Impressive wins over Tottenham and Wolves were the highlights of a largely forgettable season at St Mary's, but with a full pre-season under his belt, it's time for the 'Alpine Klopp' to show the world what he can do.
Southampton's summer business has all the hallmarks of a Ross Wilson transfer window. Since his appointment as director of scouting in 2015, Wilson has overseen the arrivals of, among others, Virgil van Dijk, Sofiane Boufal, Pierre-Emile Hojberg and Nathan Redmond to St Mary's, and its fair to say that for every big hit there have been one or two bad misses. This year, Malian winger Moussa Djenepo is the wildcard arrival from Standard Liege, and Hasenhüttl will be hoping for more of an impact than Mohamed Elyounoussi has made since his move from Basel. Danny Ings' loan move from Liverpool has been made permanent after finishing as the club's joint top scorer in the league, while Che Adams arrives from Birmingham with a big reputation thanks to his twenty-two Championship goals for the Blues in 18/19. With Charlie Austin out of favour, he may be thrust into the first team sooner than anticipated.
Prediction: 11th
Yodelling all the way up the league, after the nightmares of Pellegrino and Hughes it looks like Saints might finally have their club back. Having fallen behind their mid-table rivals thanks to two seasons of going backwards, it's going to take time before the Rabbit Hutch has Southampton back challenging for Europe, but we reckon they'll be taking a giant leap back towards the top half this year.
Fans View: Tom Parker (Saints FC Podcast)
"Saints fans head into this season with an optimism not seen since the days of Ronald Koeman. After several duds we finally have in Ralph Hasenhüttl a manager who has galvanised the club, re-introducing the fast, high-pressing game that fans love to see and placing his faith in youth, casting aside underperforming, overpaid 'stars'. It's easy to see why King Ralph is someone the fans have total faith in.
We've made astute signings although the one disappointment is the lack of a commanding centre-back meaning we still might be exposed at set pieces. I predict a mid-table finish and a decent cup run, something fans will be happy with."
Tottenham Hotspur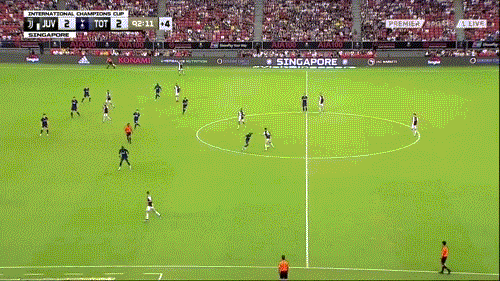 Daniel Levy might just have allowed himself a wry smile come the end of May. Another season with Champions League qualification in the bag, record profits announced despite building a brand new stadium, and not a penny spent in the transfer window. Oh, and a first European Cup final in the club's history. Life must have felt pretty sweet right about then. Two minutes into the game in Madrid however, and reality came-a-knockin' at the door. Though not outplayed against Liverpool, Spurs were certainly outgunned, lacking the killer bit of quality to open up England's meanest defence, with few options from the bench to really make a difference. At this point in time, Tottenham Hotspur are a very good side, but there's the emerging danger they're entering the 'Diaby Zone' - becoming a team that regularly finishes in the top four but never wins anything, much like neighbours Arsenal during the majority of Abou Diaby's time at the club.
How does Levy prevent his team from having their own 'Banter Era' Twitter account in ten years time? A bit of investment seems a good start, which is why the £55.5m arrival of Tanguy Ndombele has been one of the summer's most notable bits of business. A box-to-box midfielder who can sit in front of a defence and break up play and also find a killer pass in the final third, Ndombele is like Moussa Sissoko with full control of his legs. That's not to say the former Newcastle man isn't improving year-on-year, and alongside the maturing Harry Winks, Spurs have the makings of a dynamic midfield three. The sale of Kieran Trippier and apparent willingness to let Danny Rose go may leave Pochettino shy at full back, while the inevitable exits of Fernando Llorente and Vincent Janssen once again leave Harry Kane as the sole source of regular goals.
The slightly more pressing concern for Levy may be Pochettino's ever-shortening fuse. Having snapped back at a question concerning transfers that "it is not in my hands, it's in the club's hands", it seems only a matter of time before the right job turns up to tempt the Argentinian away from North London. With both Ole Gunnar Solskjaer and Zinedine Zidane under pressure to start the season well, Levy might just have another vacancy to fill before the year is out.
Prediction: 3rd
On account of being the least-worst run of the clubs well enough stocked to finish in the top four, it's a safe assumption that Spurs will secure a fifth consecutive Champions League qualification place come the end of the season. Levy, though, is approaching a fork in the road, and having already been challenged by the club's biggest asset to rethink the way in which football matters are run, it's down to the Chairman to decide which path they're headed down.
Fans View: Bardi (The Fighting Cock)
"Last year we signed no one, had an entire starting XI at the World Cup until the final week, yet still we made the top four and a Champions League final. This season, with rest, Tanguy Ndombele in the squad and Pochettino still at the club, I expect us to do even better.
If Eriksen stays and we strengthen in our full back areas, we'll be in the mix for the big trophies. I'd like us to add a player such as Lo Celso or Fernandes to squad, but I'm much happier and confident today, compared to this time last year. The title is coming to White Hart Lane. Book the Monday off work."
Watford
What's going on at Watford? Well, not a lot actually. No change of manager, no raft of summer signings, no personality crisis. Things have been suspiciously quiet at Vicarage Road this summer, almost as if accusations that the Pozzo family are obsessed with constant change are completely unfounded. Well, you'd already know that of course if you'd read our piece on the success of Javi Gracia. Last season's 11th place finish was the club's best for over thirty years, and with a run to the FA Cup final alongside it (let's not mention it, eh?), Gracia's first full term in charge turned out to be one to remember for Hornets fans.
So where do they go from here? The rumour mill suggested that highly rated players such as Abdoulaye Doucouré and Roberto Pereyra would be heading for pastures new, but so far the only major outgoings have been the release of Miguel Britos and the sale of winger Dodi Lukebakio, who joined in 2017, made one appearance and was sold to Hertha Berlin for a £14m profit. Not bad business if you can pull it off. First team incomings have been limited to the £5.5m capture of West Brom's Craig Dawson, who will link up with former Hawthorns team-mate Ben Foster and add solidity and experience to Gracia's backline. A far cry from 2015, when eleven new faces were added to the squad before a ball had been kicked.
The task this season then is to consolidate the club's place in that midtable pack from 9th-12th, with hopes resting on the mercurial talent of Gerard Deulofeu and the indefatigable Troy Deeney to score the goals that will keep them afloat. Nathaniel Chalobah, whose Watford career has so far been plagued by injury, will be hoping to finally have that breakout season he's been threatening for the past few years, while youngsters Domingos Quina and Adelberto Peñaranda could become key players in the first team. Having pushed their revolving door policy to one side, its finally time for the products of Watford's intensive scouting policy to pay dividends.
Prediction: 12th
They'll have to go some to have a season quite as memorable as last year, but time and time again Watford have shown they have the cojones to mix it with the best in the Premier League. Chelsea, Arsenal and Spurs have all come a-cropper in front of the Sir Elton John stand in recent seasons, and there's no reason why one of the league's most highly rated managers can't steer the club safely into midtable waters again.
Fan's View: Andy Lewers (The Hornets' Nest)
"As Watford fans it's important not to let expectations get too high for the forthcoming season, following a record-breaking Premier League points total and an FA Cup Final during the last campaign. Overall our off-season has been good, having added a much-needed centre-back in the shape of Craig Dawson and hopefully a couple more signings in key areas before the window closes.
Personally, I'd be more than happy with a top ten finish to reflect what will hopefully be another high points total. Sadly though I can't see Watford challenging for Europe this season, as I think the likes of Leicester and Everton have stronger squads. So we'll be fine, but it's important to keep our expectations realistic"
West Ham United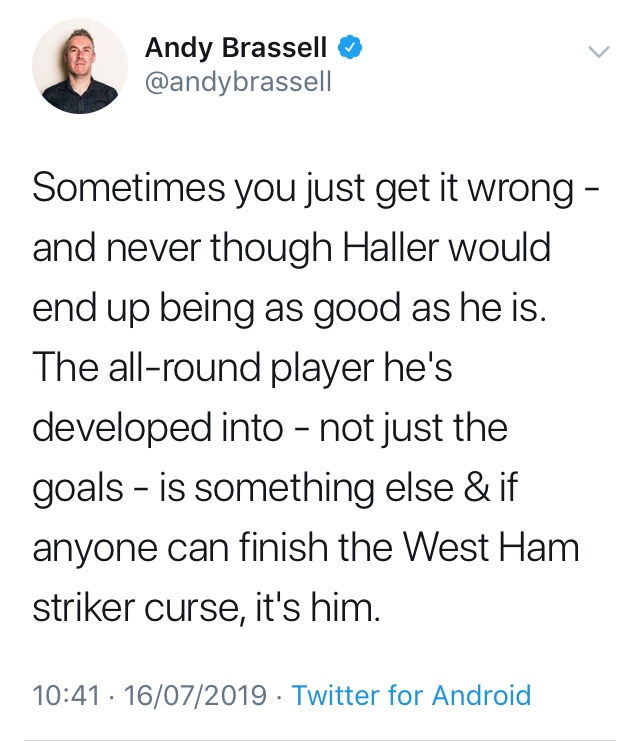 Life comes at you fast when you're Davids Gold and Sullivan. One minute you're settling in to a watch a run-of-the-mill league game against Burnley, the next you're breaking the bank to secure the services of the world's most extravagantly coiffured manager and spending £40m on a striker. Who says decisive action doesn't work? Throw a few corner flags around and it appears you can get anything you want. While it may be taking a little time for West Ham supporters to see the fruits of their labour, the fare on offer last season was a world away from the dross served up by the likes of Moyes and Allardyce in recent years, as the Hammers finished a creditable tenth and head into a new campaign full of optimism.
The highlight last time out was undoubtedly the performances of then club-record singing Felipe Anderson, who topped off some breathtaking performances with nine goals and four assists, showing the kind of flair not seen at the London Stadium since He Who Shall Not Be Named threw a tantrum and headed for the exit. Speaking of mercenary turncoats, Marko Arnautovic finally got his move away from East London, just five months after looking down a camera lens and pledging his future to the Hammers. To be fair, Marko is an avid fan of smog, and I hear Shanghai is absolutely thick with it at this time of year.
To replace the Austrian's goals, Gold and Sullivan have splashed out once again to bring French target man Sebastien Haller in from Eintracht Frankfurt. Long admired by a clutch of Premier League teams, the £40m fee will look a snip if the 24 year old can replicate his form in Germany, having fired Eintracht to two top eight finishes and the DFB Pokal. Given that he becomes the thirty-ninth striker signed by the Dildo Brothers - with an average between them of a goal every 4.71 games - its no given that he'll be an instant success at the London Stadium. Joining Haller is highly-rated Spanish youngster Pablo Fornals, fresh from tearing up the U21 European Championships in which he scored twice as La Rojo went on to lift the trophy. After two seasons as the assist-maker at Villarreal, it will fall to Fornals to take some of the pressure of creativity from the shoulders of Anderson.
Prediction: 7th
Just like last year's preview, we're expecting Manuel Pellegrini's side to pull up a few trees this season. A solid defensive foundation that includes last season's breakout star Issa Diop behind a midfield of die-in-the-cast Hammer Mark Noble and jewel in the crown Declan Rice, supporting a forward line of Fornals, Anderson and Haller is an enticing prospect for the Olympic Stadium regulars. A meeting with Manchester City on the opening weekend provides a perfect barometer for how far the club has come since that Burnley protest some eighteen months ago. Expect goals.
Fan's View: James Jones (West Ham World)
"West Ham's transformation under Manuel Pellegrini has continued this summer and the feeling among fans ahead of the new season is positive. A lot of deadwood have either been sold or released and the club has spent big money on the likes of Pablo Fornals and Sebastien Haller. Although, one thing that has become clear during pre-season is that we're very poor defensively. We conceded 12 goals in 6 friendlies, which is worrying.
However, there's still a lot to be excited about when it comes to the attack. Fornals and Haller have settled in well, while Lanzini scored in each of our last three friendlies and gave us a glimpse of how he, Fornals and Felipe Anderson will be linking up during the season. We don't have any problem when it comes to scoring goals, it's just keeping them out which could be an issue.
With all that said, it means we're probably not quite ready to mount a challenge for the top 7, but I think fans are expecting us to be there or thereabouts. An improvement on last season's 10th should be the minimum target and it would nice if Pellegrini had a real go at winning one of the cups. I'm predicting 8th."
Wolverhampton Wanderers
As we compile this preview, Wolves are the only top flight side to have played a competitive match in 2019/20 (no Tottenham Hotspur, the "Audi Cup" doesn't count), and in fact by the time they head to the King Power Stadium for their opening Premier League fixture, they'll have had three Proper Runouts under their belt, having seen off Northern Ireland's Cliftonville and hopped over to Armenia for the first leg of their tie against Pyunik. Ah yes, the joys of a campaign in the Europa League. Games in July and inconvenient kick-off times all the way up to May. It's the competition every mid-level side in the Premier League dreams of crashing out of by September.
The boys in black and gold might just buck the trend there, however. Unlike Burnley, West Ham and Southampton before them, there's a sense that Nuno Espirito Santo and his team actually wanted to finish 7th and qualify for Thursday Night Football last season. Even more troublingly, Wolves' owners see the competition as a legitimate opportunity to lift some silverware, and have bolstered their squad accordingly. Truly unprecedented stuff. The club's first bit of business was to secure last season's top scorer on a permanent deal as Raul Jimenez signed for £30m, before fellow loanee Leander Dendoncker followed suit with a £12m move from Anderlecht. With heavy reliance on Jiminez last season it was vital that another striker arrived at Molineaux, and after spending a few weeks chasing China-bound Salomon Rondon, a deal for highly-rated Italian forward Patrick Cutrone was struck. The 21 year old emerged from the youth system at Milan to hit eighteen goals in his first full season, but struggled in a side that averaged 1.5 goals a game last year.
Of course, it wouldn't be a proper transfer window for Wolves without a few Portugese lads upping the pastel da nata order in the canteen, and Pedro Neto and Bruno Jordao have arrived to bolster the Iberian quota in the Black Country. The loan signing of highly-rated Jesus Vallejo from Real Madrid is another canny bit of business from the team that brought you 'Ruben Neves in the Championship' and 'Joao Moutinho for £5m'. Any suggestions of the Wolverhampton Express breaking down after an impressive first season back in the big time can quickly be dismissed.
Prediction: 10th
With all that being said, adjusting to the slog of playing twice a week and carting back and forth to every godforsaken corner of the continent is likely to take its toll. Wolves have got plenty of talent in the bank to ensure they don't fall foul of the Europa League curse and end up in a relegation scrap, but expecting them to challenge the top six for a second season running is a big ask. A run to the latter stages in Europe will more than make up for any domestic disappointment.